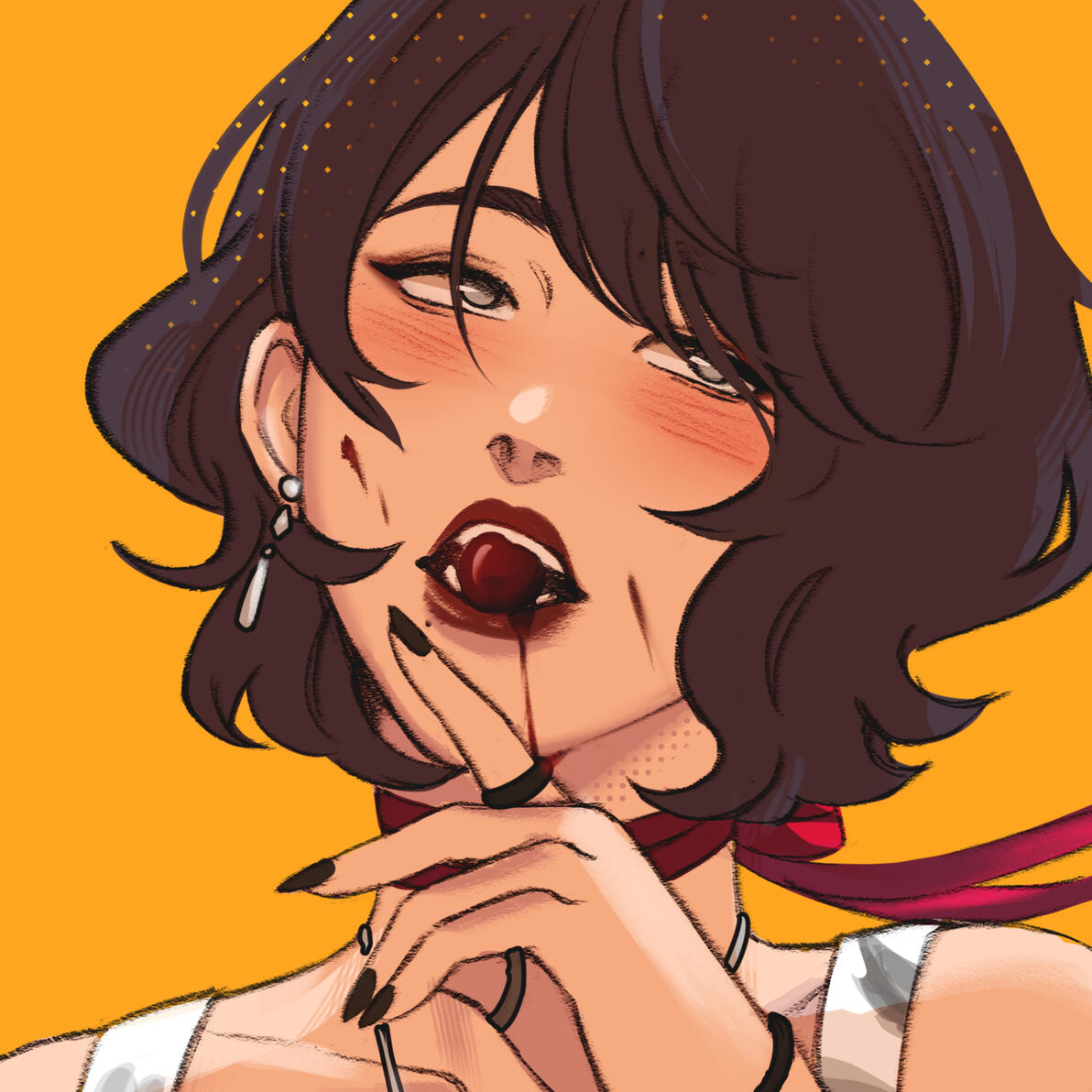 mou
Alexis Jamie
Illustration & Merch Design.
Lover of cold weather, reptiles, and video games.
mouyashi.art@gmail.com
© MOU-ART. All rights reserved.
commissions
status: CLOSED
Open for inquiries / reservations for January-February
By sending me a commission inquiry, you are stating that you have read & agree
to the following terms:
PAYMENT
- Payment is through my Shopify storefront via invoice. All major credit/debit cards are accepted. I no longer use PayPal unless requested.- Payment is required upfront in full. (USD)- I will not entertain requests for a refund. Once we've discussed the details and you've paid, the transaction is final, especially if I've already started drawing.
AS THE ARTIST, I...
- Retain full copyrights to my work, which include my right to use it for self-promotion.- Am accepting payment for a SERVICE, not a physical product, except for special commissions i.e. custom charm/standee/plush - which require your mailing address.- Reserve the right to decline a commission if I feel it is not within my expertise.
AS THE CLIENT, YOU...
- Acknowledge & accept that my artwork is explicitly for your PERSONAL use only.- Acknowledge & accept that you cannot edit/alter my work, claim it as your intellectual property, and or redistribute/reproduce it for any purpose whatsoever, ESPECIALLY not for profit.
PROCESS
- I accept inquiries via email. Please be thorough with the details of your request in the initial message. Use my order form as a guide!- I require VISUAL references. Please consider compiling them into GDrive or Dropbox for ease of access.- If I'm able to accept your request, I will confirm and discuss further details with you. An invoice will be sent once the details are settled.- The 1st check-in will be a rough sketch. This is the only time you can request any major changes.- The 2nd check-in will be a more refined rough with color. Any major changes after this will incur a fee.- The final delivery will be a hi-res (300dpi) RGB PNG.
ADDITIONAL FEES
All requests are subject to additional fees, some examples (but not limited to) are:- Detailed/Complex Designs
- Armor of any kind
- Weapons/props
- Pets
- Backgrounds
- Difficult poses (i.e. in perspective)
- Short deadlines
Commissions can take anywhere between 2 to 8 weeks to complete. I kindly ask for your patience & understanding.
___ This timeframe does not include the shipping and production times for commissions requested as physical merchandise.
My work is NEVER to be used in relation to, or minted as NFTs (Non Fungible Tokens) or cryptocurrencies of any kind.
---
Original Characters, Fanart, OC/Canon

Backgrounds

Weapons & Props

Moderate NSFW/Suggestive Themes

Moderate Gore/Violence

Animals, Anthros, Furries
Explicit NSFW

Explicit Gore/Violence

Offensive Themes

Mecha & Vehicles

Complex Backgrounds
prices & samples
My prices are subject to change at any time. All prices are in USD.
Chibi | $65.00
> add. characters +$45
> props/complexity +$10-20
> standee/charm +$30 (x2 copies)
> simple animation starting at +$60
___ I will keep requests w/ multiple characters at the same height unless requested otherwise.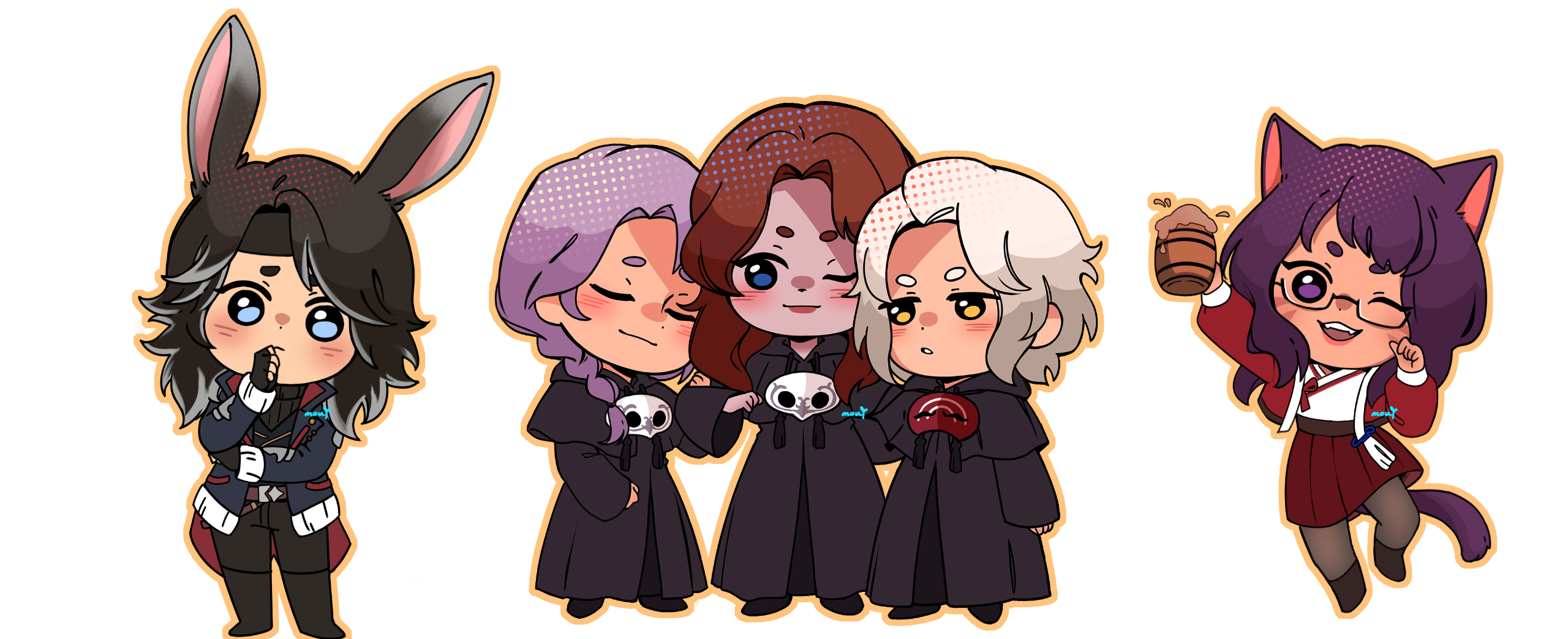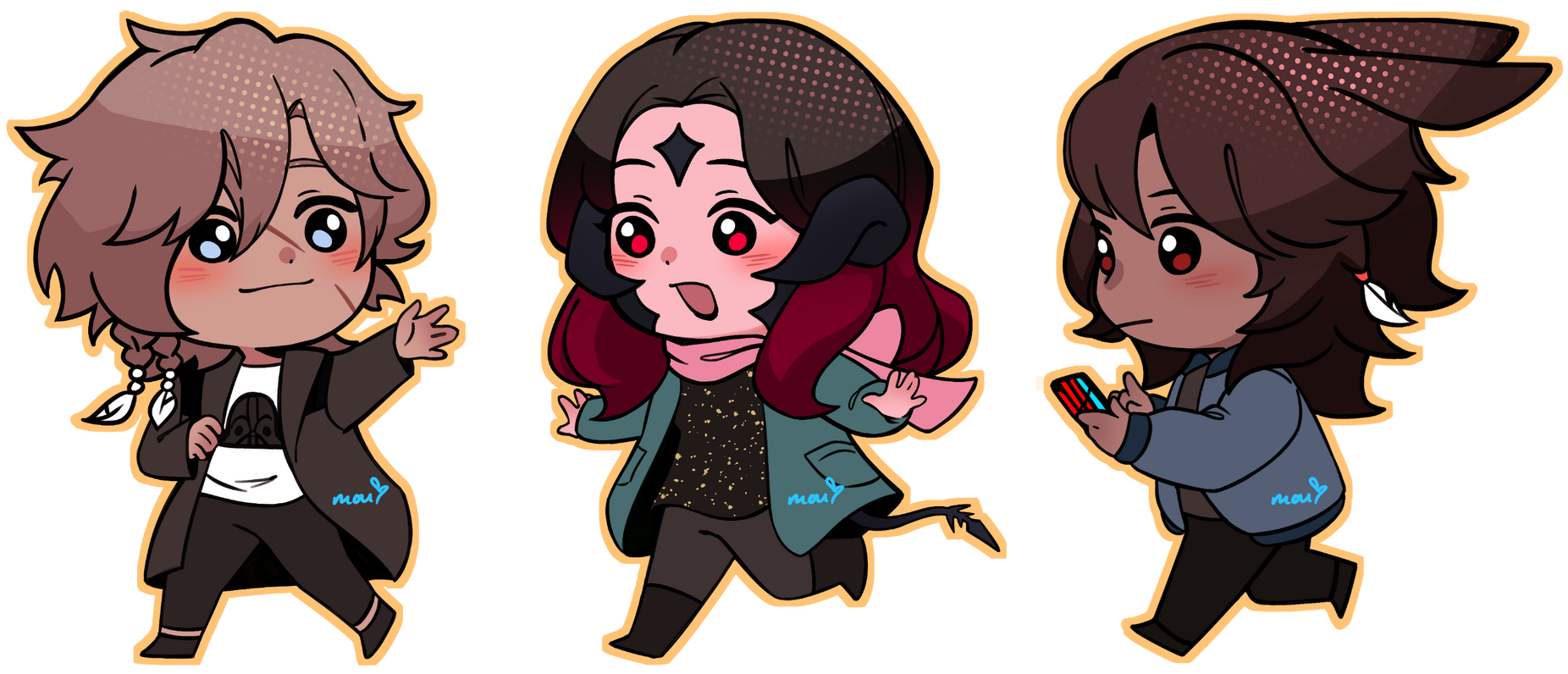 ---
Bust | $85.00
> single character only
> props/complexity +$20-40
Half Body | $105.00
> add. characters +$95
> props/complexity +$20-40
Full Body | $155.00
> add. characters +$105
> props/complexity +$20-40
> standee/charm +$30 (x2 copies)
---
Custom Plush Doll | $550
This is for the production of ONE (1) doll for personal use only. The design will be based on the samples below and approx. 10in / 25cm in height.Price Breakdown:
> illustration/design + correspondence with factory = $250
> factory fee = $240-300 + transaction fees
___ price will vary depending on doll complexity.
___ alterations and express shipping are included in the factory price.If you allow me to sell your commissioned doll in my shop, I will reimburse the factory fee and send you a second copy of the doll. This is ONLY if the doll has enough public interest AND gets successfully funded for mass-production.Please direct all inquiries regarding plush commissions via email, thank you.
© MOU-ART. All rights reserved.
order form
Please direct all inquiries to mouyashi.art@gmail.com and subject your email with
'Commission Request'
- Name/Username
- Email
- Preferred method of contact
- Commission type (# of characters, chibi, regular, turn into merch, etc.)
- Request details (pose ideas, character's personality, couple dynamics, etc.)
- Links to references (please compile all references as best as possible!)This is also the time to let me know of any specific deadlines or special requests for your commission.
© MOU-ART. All rights reserved.