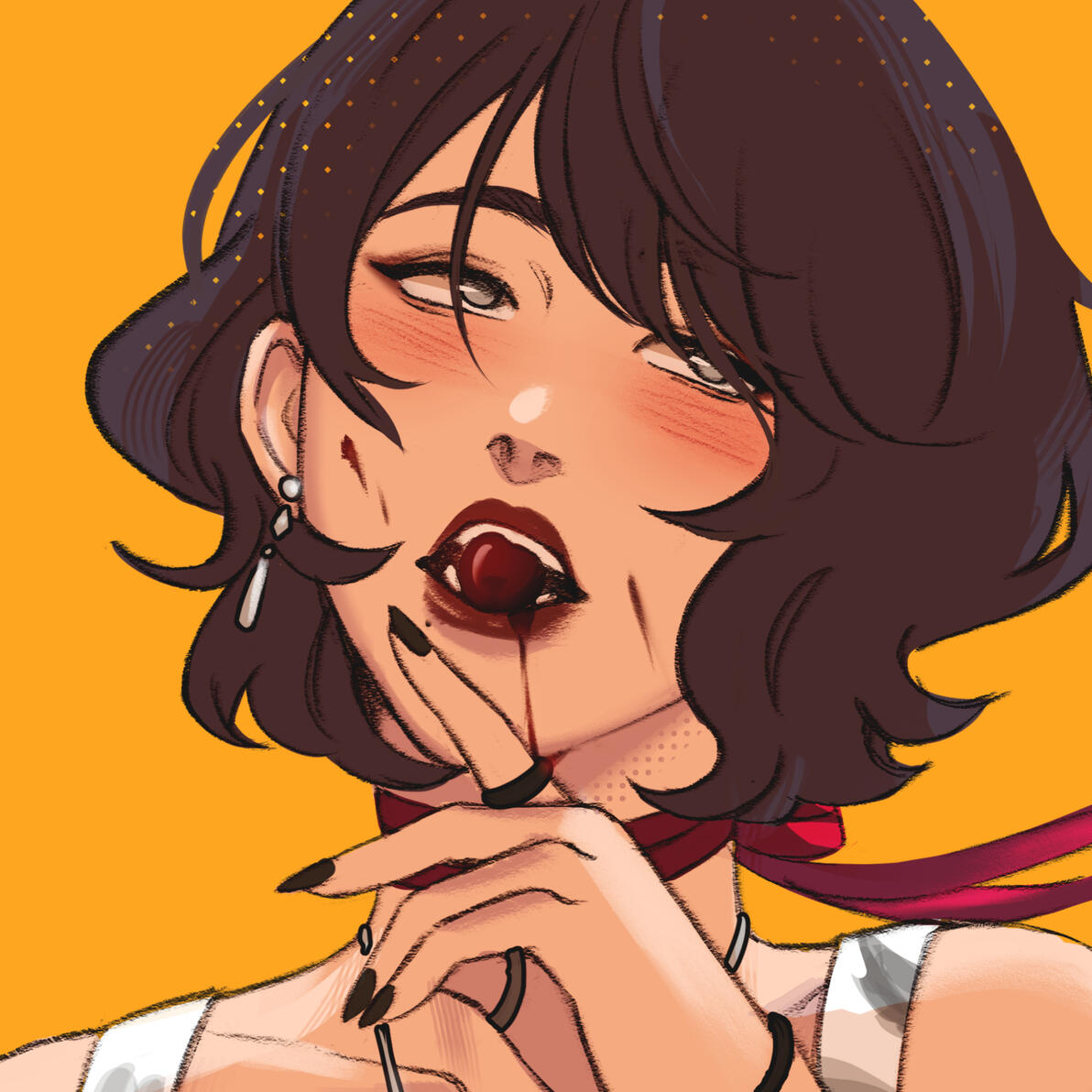 MOU
Alexis Jamie
she/her | california
hermit illustrator who loves rpgs, star wars, and reptiles
contact:
mouyashi.art@gmail.com
© MOU-ART. All rights reserved.
COMMISSIONS
status: open to inquiries
contact: mouyashi.art@gmail.com
By sending me a commission inquiry, you are stating that you have read & agreed to the following terms & conditions...
PAYMENT
- Payments will be made through my Shopify storefront via invoice. All major credit/debit cards are accepted. I no longer use PayPal unless that is the client's only option- Payment is required upfront, in full. (USD)- I will not entertain requests for a refund. Once we've discussed the details and you've paid, it is final.
AS THE ARTIST, I...
- Retain full copyrights to my work, which include my right to use it for self-promotion.
- I am accepting payment for a SERVICE, not a physical product. (Except for special commissions i.e. custom charm/pin/plush which require your shipping address)
AS THE CLIENT, YOU...
- Acknowledge & accept that my artwork is explicitly for your PERSONAL use only.- Acknowledge & accept that you cannot edit/alter my work, claim it as your intellectual property, or redistribute it for any purpose whatsoever, ESPECIALLY not for profit.
PROCESS
- I accept requests & inquiries via email or DM (Twitter/Instagram). Please be thorough with the details of your request in the initial message i.e. references, style, # of characters.
- I require VISUAL references! The more the merrier! Please consider compiling them into Google, Dropbox, etc. for ease of access.
- If I'm able to accept your request, I will confirm and discuss further details with you. An invoice will be sent once the details are settled.
- The 1st check-in will be a rough sketch & color. This is the only time you can request any major changes.
- The 2nd check-in will be the final draft and is allowed only minor changes (Any major changes after this will incur a fee).
- The final delivery will be a hi-res (300dpi) RGB PNG.
Please be patient when commissioning me. Life often gets in the way, but I will be transparent about updates & delays,
Complex designs, props, and backgrounds are subject to additional fees.
Original Characters, Fanart, OC/Canon

Backgrounds

Weapons & Props

Moderate NSFW/Suggestive Themes

Moderate Gore/Violence

Animals, Anthros, Furries
Explicit NSFW

Explicit Gore/Violence

Offensive Themes

Mecha & Vehicles
Custom Plush Design Fee = $200
The factory I work with will charge anywhere between $240 to $260 (+taxes/fees). Please contact me for full details.
CHIBI

Icon = $50

Full body = $85

Couple = $150

Turn into custom merch = +$45

Weapons/Props/Armor = +$20
NON-CHIBI

Bust = $65

Waist up = $90

Full body = $150

Turn into custom merch = +$45 (Standee)

Weapons/Props/Armor = +$30
My work is NEVER to be used in relation to, or minted as NFTs (Non Fungible Tokens) or cryptocurrencies of any kind.
© MOU-ART. All rights reserved.
© MOU-ART. All rights reserved.